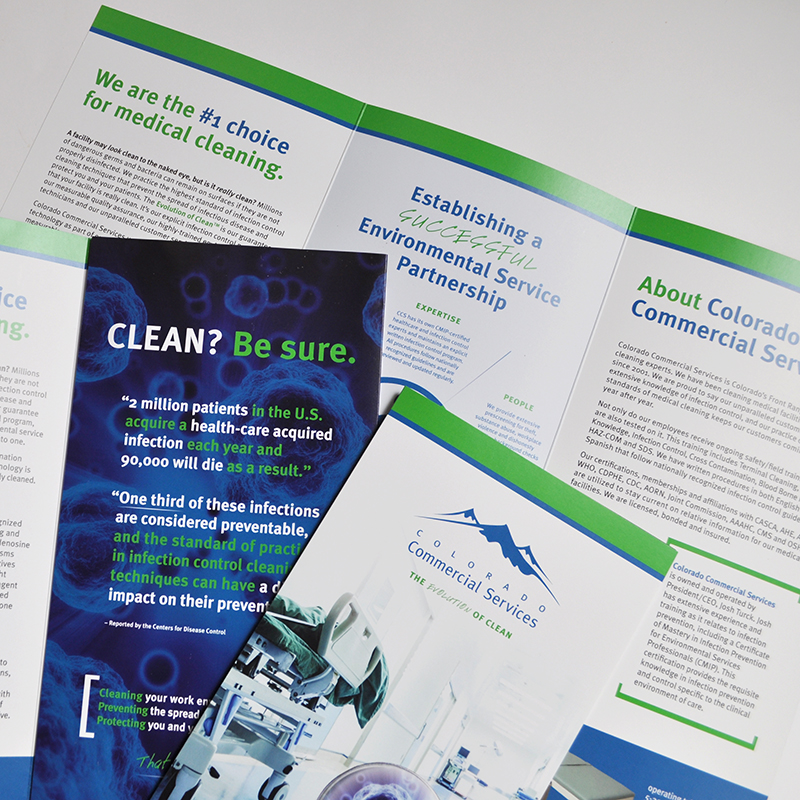 Colorado Commercial Services

The client:
Colorado Commercial Services practices the highest standard of infection control cleaning techniques to prevent the spread of infectious disease.
The partnership:
The partnership between 2 Fold Studio and Colorado Commercial Services spans a decade and then some! Working together, we plan, brainstorm, and discover ways to engage both their customers and employees. Marketing pieces include print collateral, holiday cards, and vehicle wraps. From a new logo in 2009 to a capabilities brochure in 2019, consistent branding helps this company maintain its reputation for quality and accountability.
The feedback:
"Lisa knows our brand and customers and always hits the mark with her designs. She goes the extra mile to make sure our projects have the desired look-and-feel and that they're delivered perfectly. Lisa is easy to work with, super-professional and always meets our deadlines." —Lindsey T., Vice President