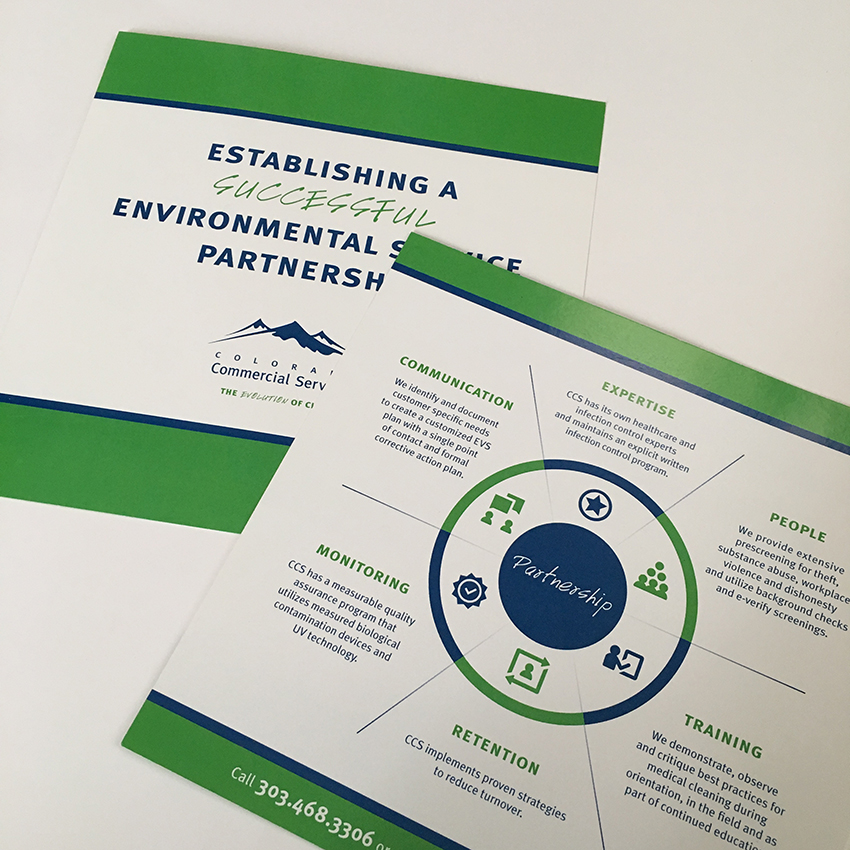 Colorado Commercial Services

About the client:
Colorado Commercial Services practices the highest standard of infection control cleaning techniques to prevent the spread of infectious disease.
The partnership:
Starting with a new logo back in 2009, the client and I have worked together to help expand the business through various marketing materials. We plan, brainstorm, and create ways to engage customers and employees that help maintain excellence within the company.
What the client says: